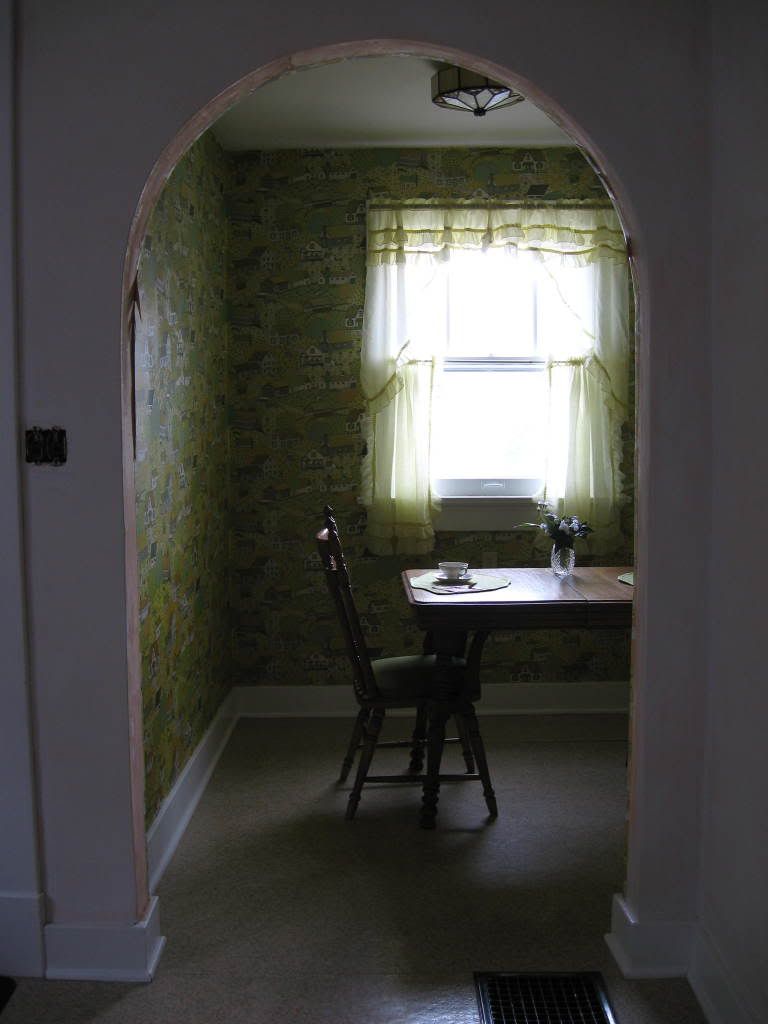 This wallpaper was particularly hideous. It's pea green and depicts a quaint cartoon village scene. Thankfully it came off rather easily, but it was vinyl and and it had probably never been cleaned. It was greasy. Yuck.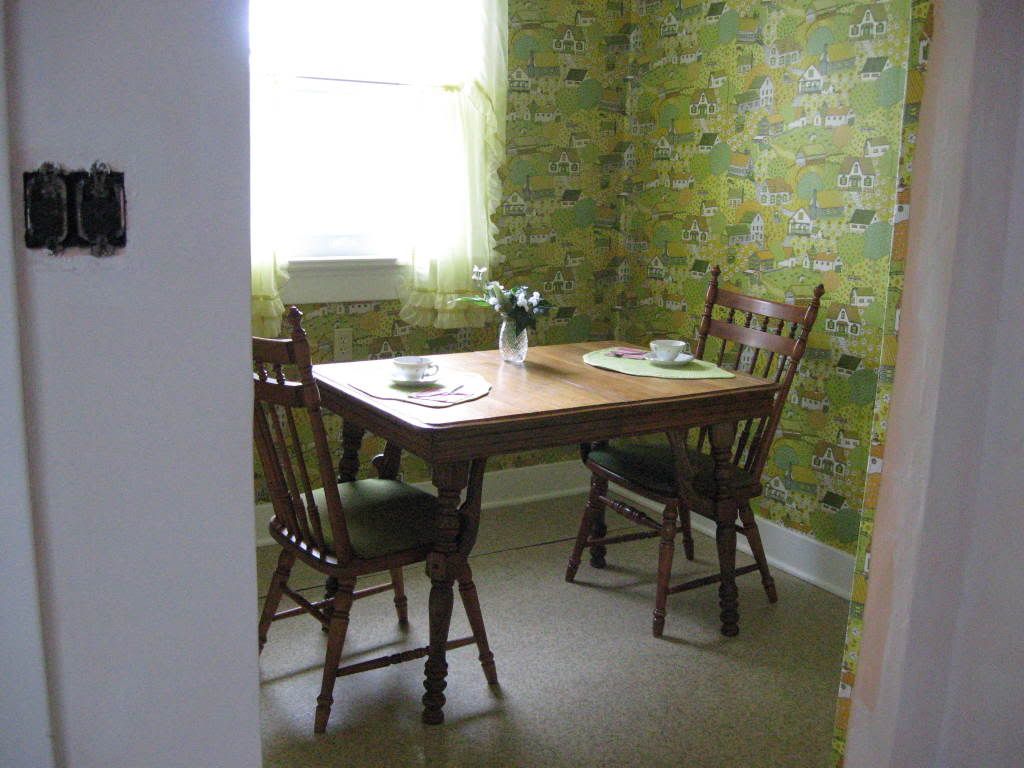 Even more yuck: what I found underneath it. Mildew. Ugh.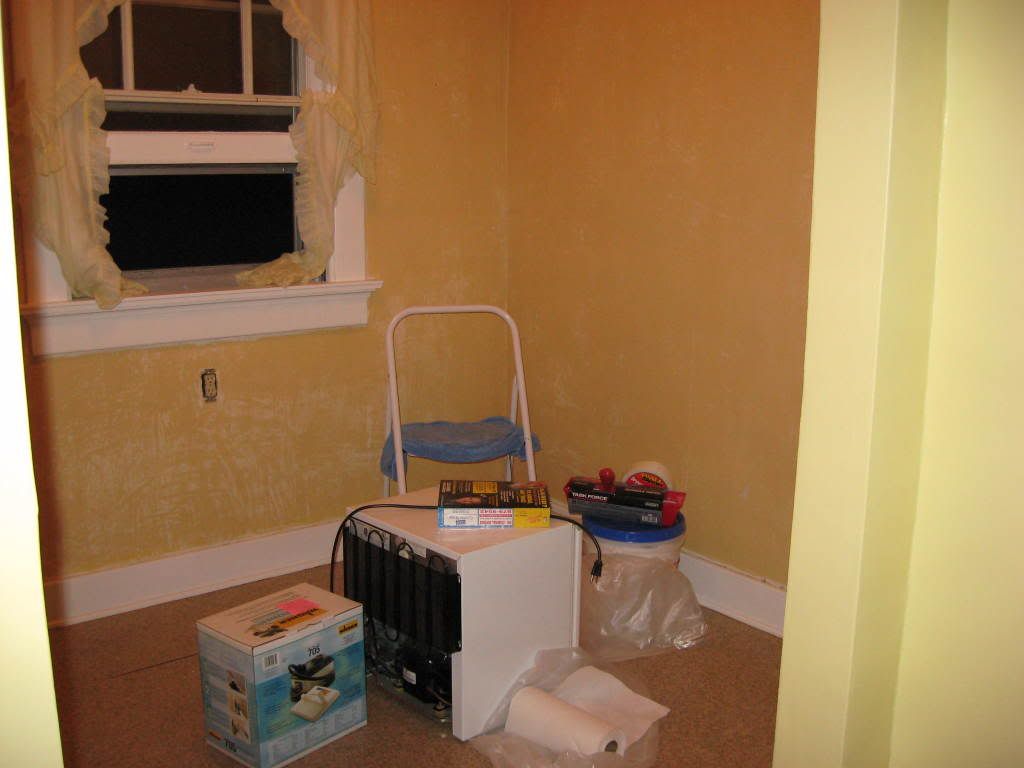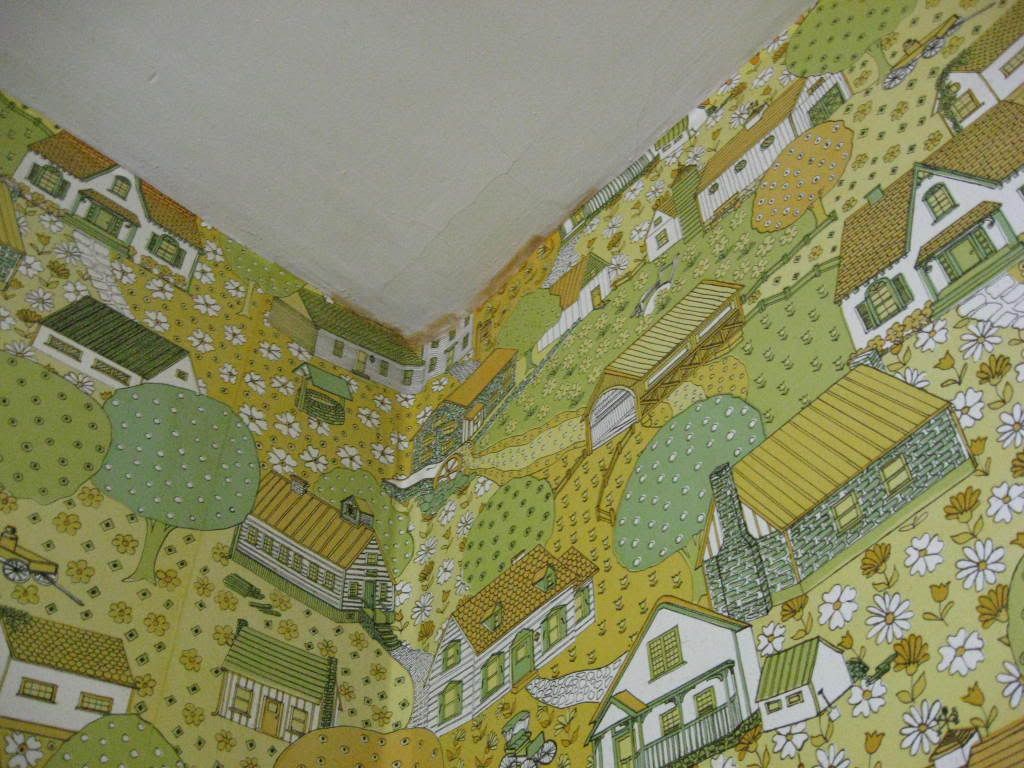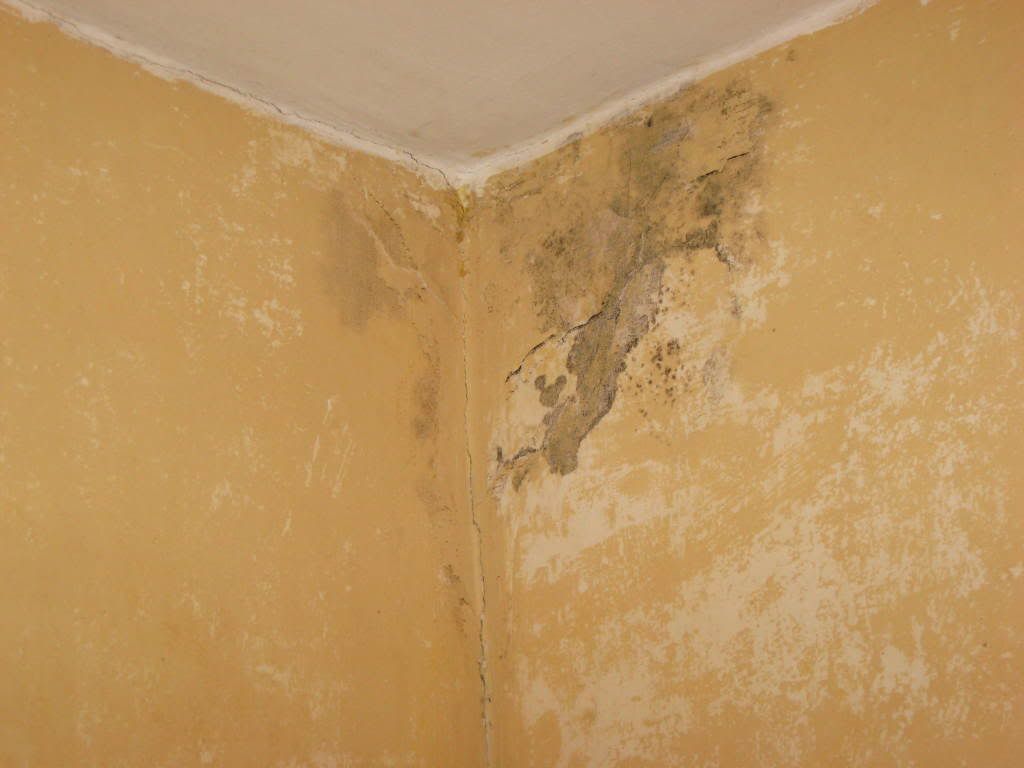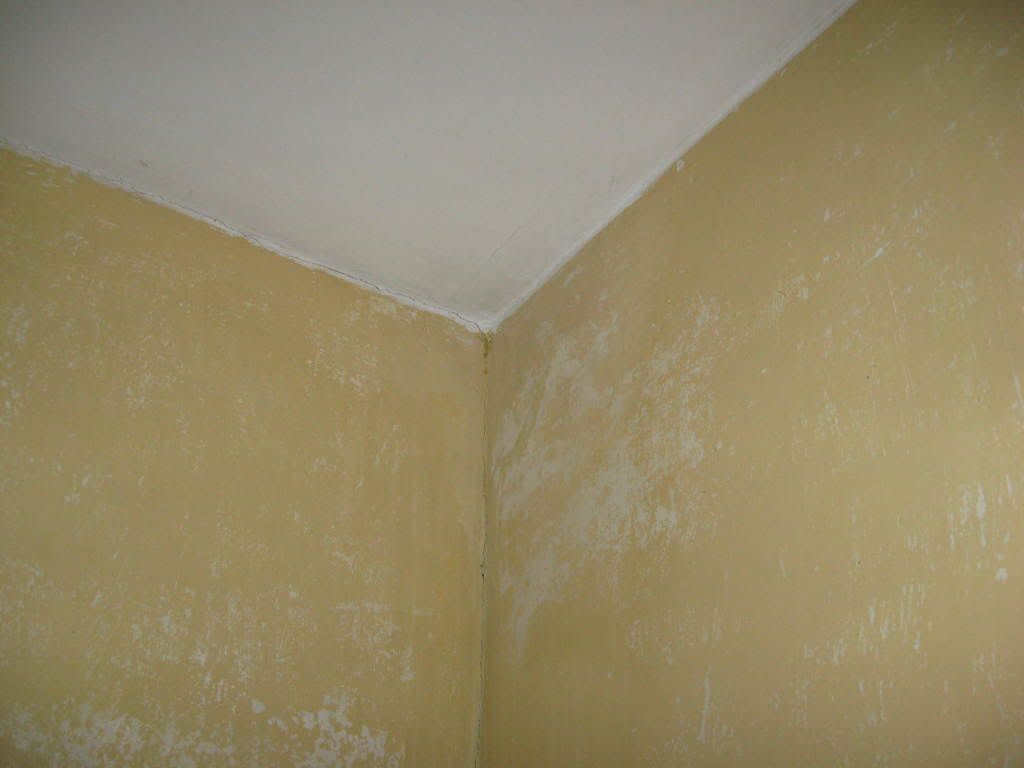 I cleaned it up, though, and we should be ready for primer tomorrow! Yay!